Necessities Guide

Currency
The denomination used in Hong Kong is Hong Kong dollar (HKD/ HK$). Money changing services can be found at major shopping centres, hotels, airport & banks. ATMs can also be found in most shopping centres, convenience stores & MTR stations.

Electricity and Voltage
Get an Electric Plug adaptor for Type G sockets (with two flat blades & one flat grounding blade) in your country to recharge your mobile phone & laptop. Type D sockets (with 3 pins) is also commonly found around Hong Kong. The electricity voltage is around 220V.

Connectivity
You can access to free wireless internet at many areas including airport, MTR stations, shopping centres, etc. Alternatively, you may also purchase a portable Wi-Fi device that allows you and 4 other devices to enjoy internet connection everywhere. Klook offers unlimited data in Hong Kong for as low as US$4 per day!
Visit
here
for the pricing and more information.
Preferably, you may also purchase a Hong Kong Tourist SIM Card upon arrival at Hong Kong International Airport and choose from a 5-Day or 8-Day Pass at HK$88/1.5GB and HK$118/5GB respectively.
Visit here for more information.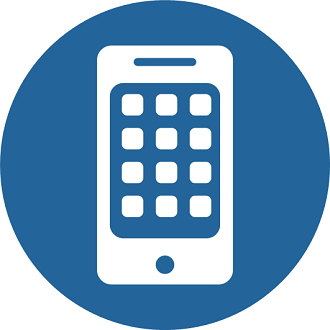 Maps, Apps & City Guides
Have accessible information on everything about Hong Kong at the palm of your hands! From places of interests, recommendations, navigation to e-coupon offers and travel tips, these mobile apps will ensure that you will not miss any highlights and happenings during your stay in Hong Kong.

Transport
Hong Kong has one of the most extensive & efficient public transportation systems in the world. With MTR trains, trams & taxis, travelling in the city and suburbs can be a quick and affordable affair. You can download My Hong Kong Guide to navigate around Hong Kong for free.
Train (MTR)
The MTR is a fast and cost-effective way of getting around Hong Kong. You can take the MTR from Hong Kong Airport to the city for just a couple of dollars. If your hotel is not walking distance from any MTR station & you wish to save some dollars from transport, you can consider taking the MTR to your hotel's nearest MTR station before taking a taxi. Services operate from about 6am and usually end before 1am daily. Do check out the individual train timings for each station from the station's office. For the MTR Network Map, click here.
Trams
A unique experience and sightseeing attraction on its own! The tram is a connection between Hong Kong's past and its current city. You can travel in the double-decker trams while touring and sightseeing the city. Check out the schedules and fares as you plan your tram tour here!
Taxi
Taxis ply the island round the clock, bringing you wherever you want, anytime you want. The taxis are colour coded for the different places and they can be hailed along the streets. Check out the fare table and meaning of colour codes here for a hassle free transportation.
With the necessities covered, now let us check out the top attractions in Hong Kong on the next page!
- All rates & charges information are correct at the time of publishing - July 2018-
Credit: Hong Kong Tourism Board
| Necessities Guide | Top Attractions | Top Foods |
| --- | --- | --- |