Invited Speaker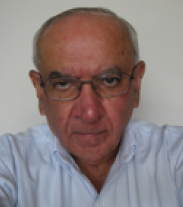 Tue - 4 Jun | 09:00 - 09:45
Tin Ka Ping Lecture Theatre (LT-1), 4/F
D.N.P. (Pra) MURTHY, Emeritus Professor
School of Mechanical and Mining Engineering
The University of Queensland, Brisbane, Australia

"Maintenance: Education and Research"
Abstract
A solid postgraduate maintenance program is essential for students wishing to do research in maintenance. These students need to be exposed to the 'big picture' of maintenance, with the different aspects highlighted. The presentation starts with a description of this big picture followed by a brief presentation of the postgraduate maintenance program that was initiated at The University of Queensland in 2005. The presentation will conclude with a brief discussion of a few topics for possible maintenance research in the future.
Biography
Pra Murthy obtained B.E. and M.E. degrees from Jabalpur University and the Indian Institute of Science in India and M.S. and Ph.D. degrees from Harvard University. He has been with The University of Queensland since 1972 and has held various positions including the Director of Technology Management Centre and Professor of Engineering and Operations Management. From 2005 – 2009 he was Research Professor and since 2010 he is an Emeritus Professor. In addition, he has held visiting appointments at twenty universities in the USA, Europe and Austral-Asia.
Pra's research in the past dealt with various topics in system theory, numerical methods, operations management and technology management. He has researched on various topics in reliability, maintenance, warranties and service contracts. He has authored or co-authored 25 book chapters, over 170 journal papers and 150 conference papers. He has co-authored 11, and co-edited 3, books. Pra has been on the editorial boards of twelve international journals and has run short courses for industry on various topics in technology management, operations management and post-sale support in Australia, Asia, Europe and the USA. He has consulted for several businesses in Australia, Asia, Europe and the USA.